Improvement from Independent Governance Review and Evaluation
What is Corporate Governance?

Governance is defined as the structures and processes used to control and direct the business and affairs of an organization. In addition, we believe that the impact of people and their behavior on the quality of an organization's governance cannot be underestimated.
What are Governance Reviews?

Governance Reviews are a comprehensive assessment by the Directors, Executives, and an independent governance expert to determine the organization's current state of governance well-being.

Board Evaluations,

by comparison, rely primarily on the judgment of Directors to assess the functioning of the Board compared to governance best practices.


Transform's Governance Evaluation Model - "GEM
"
We work with you to find the right approach to your Governance Review by using our "GEM". The model allows us to ensure that all components of governance best practices are considered in your project.

We recognize that "one size does not fit all" and we customize the various elements of the model to meet your particular requirements.


Our Services
A comprehensive governance evaluation by:
Reviewing all your governance documentation

Interviewing each Director and Executive

Observing one or more of your meetings

Evaluating your situation against best practices

Producing a report of findings and recommendations

Facilitating a workshop to agree on improvements

Your Results
Your organization will benefit from:
Considering the views of all Directors and Executives
Reflecting on your current situation
Comparing yourself to best practices
Reaching consensus on what needs to change
Applying best practices to your circumstances
Developing an action plan for improvement
Growing the sense of team for the Board
OUR CLIENTS SAY IT BEST
"Jacques is a very capable speaker / instructor in both French and English. He was able to develop a good rapport with the Board members quickly and used this to advantage in the various governance education facilitation sessions he led.
Emmanuel Triassi, Chair, Royal Canadian Mint.



Frequently Asked Questions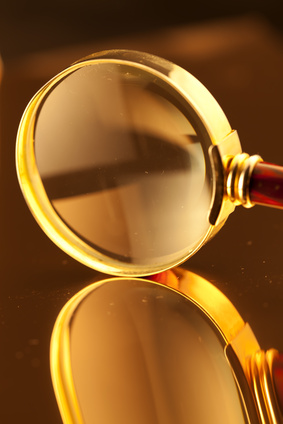 Are Governance Reviews a best practice?

Best practices recommend that a Board regularly evaluate its governance structures, procedures and behavior. This is an opportunity for the Directors to obtain an outside expert perspective to determine what, if anything, can be improved.
Why is a workshop advisable?

The review provides useful insights on the current state of governance for the Directors to consider. However, we have found that real improvement comes from the Board discussing the results, agreeing on an action plan and determining who will be prime to implement the changes.
Why do you interview senior managers as well as Directors?

Senior managers who interact with the Board have unique insights on the culture and functioning of the Board and its Committees. Obtaining their candid insights on relationship among the Directors and the effectiveness of meetings is important to gain a complete perspective of your governance.
How Long does a Review take?
A review can take anywhere from 1 to 3 months to complete. The most significant factor is finding appropriate times to interview the Directors and Senior Management and then scheduling the workshop to review the findings and agree on an action plan for improvement.