Company Profile
Transform Management Consulting Inc. (Transform) is based in Ottawa (Manotick) and is incorporated under the Canada Business Corporations Act. The company specializes in providing governance, strategic planning, leadership, facilitation, coaching and consulting services to Boards of Directors and executives.
Jacques Levesque is the President and CEO of Transform and functions as the principal consultant. Glenda Levesque is the Vice-President of Administration and provides financial and administrative support on projects.
Jacques J. Levesque, P.Eng., MBA, C. Dir.
President & CEO
Jacques Levesque brings over 35 years of senior management and Board of Director experience and expertise for the benefit of clients. His experience includes having been the President & CEO of Northern Telephone Limited, Entourage Technology Solutions and Genesis Telecom (Venezuela).

He has also been actively involved in his community and has held various directorships on private and not-for-profit boards. His board experience includes being Chair and CEO of NorTel Mobility Limited, Chair of Horizon Connexions, and Chair of the Board of Directors of Bruyère Continuing Care in Ottawa, a complex and continuing care multi-campus hospital.
Jacques has proven himself highly adept at leading Boards and management in corporate governance improvement projects as well as facilitating strategy development and other types of workshops. He also coaches executives and teams through difficult issues and assists them to achieve their professional goals.
He holds a B.A.Sc. (Civil Engineering) from the University of Ottawa and an MBA from York University's Schulich School of Business. He is a member of the Professional Engineers of Ontario, and is a Chartered Director (C.Dir.) through The Director's College. He completed his coaching training through an accredited program at Corporate Coach University, Florida. He is fluent in French and English, and has a working knowledge of Spanish.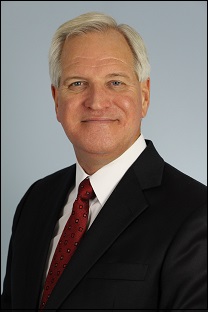 Why work with Transform?
We recognize that the ultimate challenges for Boards and Executives are often about people dynamics and finding ways of working together under difficult circumstances. Jacques' extensive background and the combination of skills and capabilities he brings to assignments allow him to understand the key issues quickly and to help organizations improve.


What can you expect from us?
We are a practical, results-oriented firm that is sensitive to our client's needs. We custom tailor our services and draw on best practices in adult learning, process consulting and group coaching. We are efficient, discrete and pride ourselves in assisting our clients to achieve desired results with excellent value.