Board Briefs - Director Training andEducation Free Sample
Cyber Security - Dangers in a Brave New World
Cyber risks and security is a real and present danger that all Boards should understand.
Our approach to ongoing education ensures Directors and Executives learn about this issue together during a Board meeting and then determine what actions they will take to protect their organization.
To see our complete selection of Board Brief modules click the button below.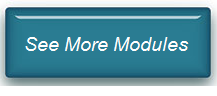 CLICK HERE to download a PDF file with all the slides in this presentation.
CLICK HERE to download the Facilitation Guide for this module.